New for the 2012 ride is a new look for the Communications and SAG STOP Communicator t-shirts.
The Hams logo for the communications comittee t-shirts, as well as the ARES logo on the SAG STOP communications teams have been retired. A new combined logo has been created and will be on all communications t-shirts. CERT Team members (SAG STOP Controlers) will still continue to have their green T-Shirt with the CERT Logo on the back.
A sample of the new Communications logo is below: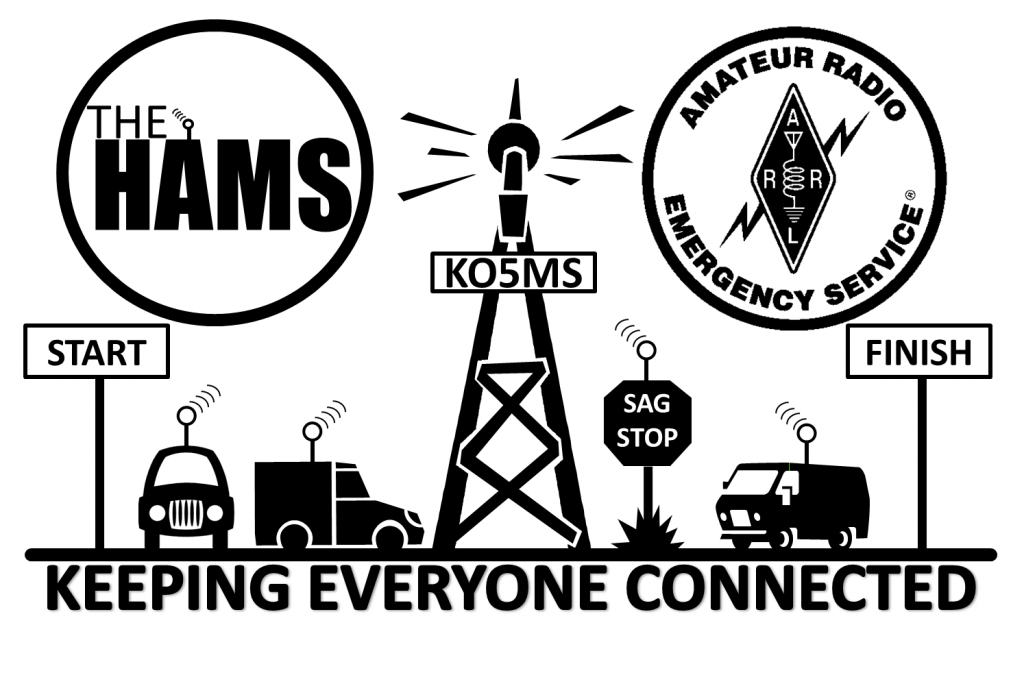 Questions regarding the new look should be directed to the Communications Committee Leadership. Their contact information is on the contact page.