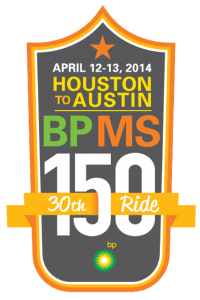 April 12-13, 2014
Ready for 2014? The planning has begun and the sign-up lists are getting filled. The communications committee looks forward to your participation for the coming ride. Without the support of over 140+ Amateur Radio Operators and other Communication Team Members this event could NOT happen.
The sign-up process is a TWO (2) step process. You will need to complete BOTH of the following:
1 – 2014 Comm Sign-Up Form
2 – BP MS150 Volunteer Sign-Up
Detailed instructions are available in the How To Volunteer 2014 post.
Never participated before? Then check out the General Information and Assignments pages for more information. Still have questions after that? Then check out the Contact Info to get in touch with the Communications Committee.